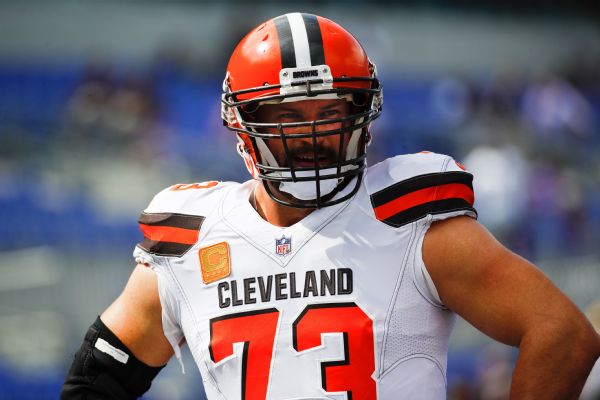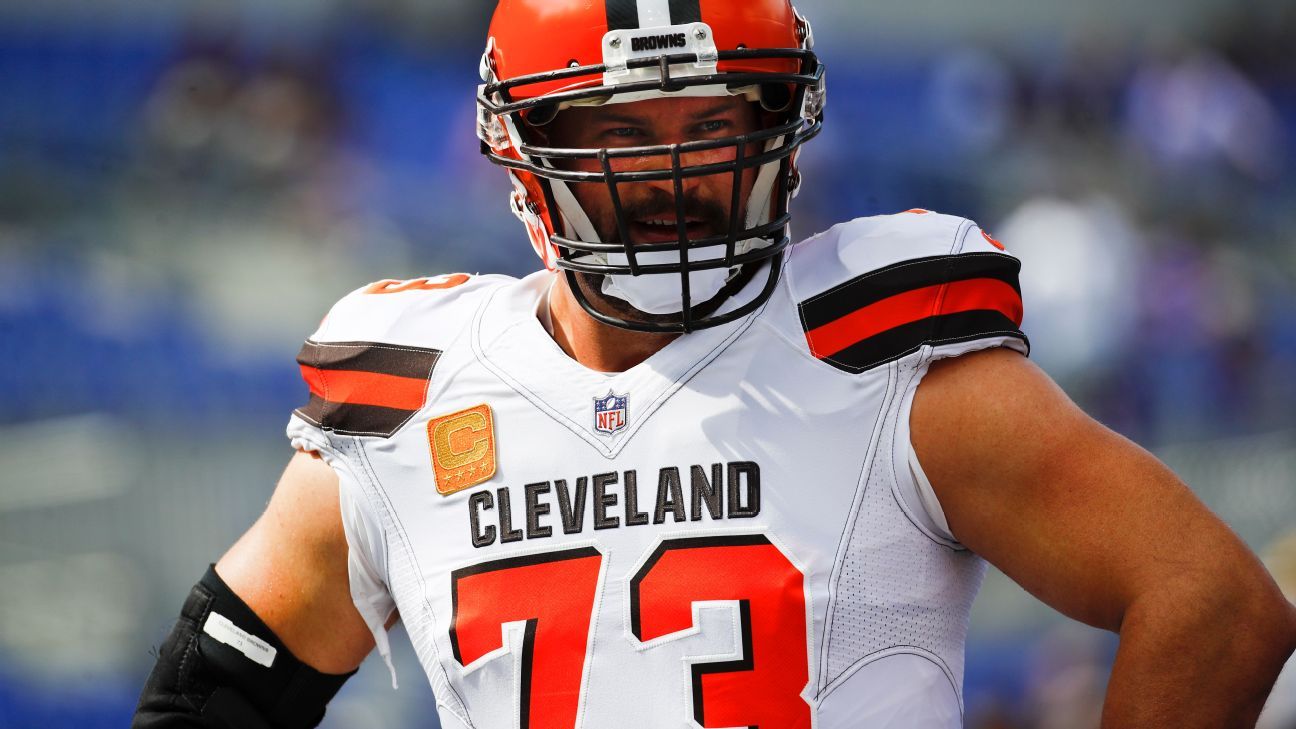 Three first-time eligible players and a player who has waited 25 years highlight the list of 15 finalists for the Pro Football Hall of Fame's class of 2023.
Tackle Joe Thomas, a 10-time Pro Bowl selection as well as a six-time first-team All Pro, cornerback Darrelle Revis and defensive end Dwight Freeney are all finalists in their first year of eligibility. Cornerback Albert Lewis, who played his last game in the 1998 season, has waited through the customary five-year period after retirement to go with 20 years of eligibility to be named a finalist for the first time.
The rest of the finalists for the class of 2023, announced Wednesday night, are:
Jared Allen, defensive end

Willie Anderson, tackle

Ronde Barber, cornerback

Devin Hester, wide receiver/returner

Torry Holt, wide receiver

Andre Johnson, wide receiver

Zach Thomas, linebacker

DeMarcus Ware, defensive end/outside linebacker

Reggie Wayne, wide receiver

Patrick Willis, linebacker

Darren Woodson, safety
Of that group, only Woodson was not a finalist last year, and Holt has now been a finalist four times.
The Hall of Fame's board of selectors will meet in the coming weeks to choose a maximum of five modern-era finalists for enshrinement. The class of 2023 will be announced Feb. 9 during the NFL Honors show, three days before the Super Bowl.
Ken Riley, Chuck Howley and Joe Klecko are the seniors committee finalists, and Don Coryell is the coach/contributor committee finalist. Those four will be voted on a yes-or-no basis.
The enshrinement ceremony will take place in August at the Hall of Fame in Canton, Ohio.
Joe Thomas is the most decorated player among this year's finalists, with his 10 Pro Bowls ranking eighth most for an offensive lineman. But in Thomas' 11 seasons with the Cleveland Browns, the team did not make the playoffs and finished with a winning record just once — at 10-6 in 2007, his rookie year after being drafted third overall.
Among the other first-year eligible players, Freeney was a seven-time Pro Bowl selection and a three-time first-team All Pro who was part of the Indianapolis Colts' Super Bowl XLI-winning team to conclude the 2006 season. He also led the NFL in sacks in 2004.
Revis, a seven-time Pro Bowl selection and a four-time first-team All Pro whose coverage skills launched the "Revis Island" moniker, played for four teams in his 11-year career. Drafted at No. 14 overall by the Jets in 2007, he played eight of his seasons in New York across two stints with the franchise. He also won a Super Bowl with the 2014 New England Patriots.
If one or both of Thomas and Revis are enshrined in the Hall's class of 2023, they would join wide receiver Calvin Johnson, the No. 2 pick by the Detroit Lions in 2007, as Hall of Famers among the first 14 selections in that draft.
Of all the finalists, none has waited longer than Lewis, who is in his final year of eligibility as a modern-era player. Lewis, who played 16 seasons (11 with the Kansas City Chiefs and five with the Raiders), finished his career with 42 interceptions.