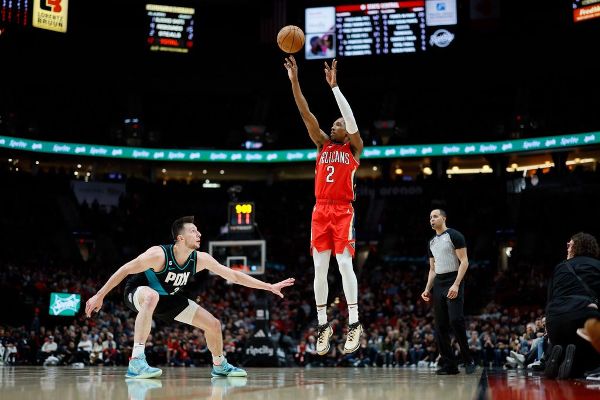 After losing Gabe Vincent to the Los Angeles Lakers at the opening of NBA free agency, the Miami Heat agreed to deals with Josh Richardson and Kevin Love on Friday, sources told ESPN's Tim Bontemps.
Richardson, who returns to the team that drafted him with a second-round pick in 2015, gives Miami much-needed depth after losing Vincent and likely Max Strus.
Richardson, 29, landed in New Orleans after a February trade with the San Antonio Spurs and averaged 7.5 points in 23.2 minutes per game while shooting 38.4% from 3 for the Pelicans.
Richardson broke out as a 3-and-D wing for the Heat in his third year in the NBA and has bounced around the league in the seasons since, with stops in Philadelphia, Dallas, Boston and San Antonio.
Love, after falling out of the Cleveland Cavaliers' rotation and getting bought out in February, revived his season with the Heat and played a key role in the team's run to the NBA Finals as a No. 8 seed.
Love, who will turn 35 before next season, averaged 7.7 points and 5.7 rebounds in 20 minutes per game in the regular season for Miami and started 18 games for them in the postseason.
A decorated veteran with five All-Star Game appearances and two All-NBA team selections, Love is still reliable as a stretch-big who provides strong rebounding and good passing. He's a career 37% 3-point shooter and shot 37.5% from 3 on 4.4 attempts per game in the postseason.
Love was a free agent for the first time since signing a four-year, $120 million contract with the Cavaliers in 2019.