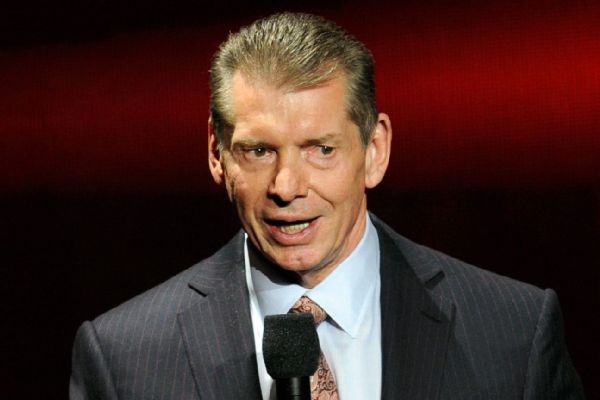 Former WWE CEO Vince McMahon, who remains the controlling shareholder of the wrestling organization, plans to return to the company to "fully capitalize" on the upcoming media rights negotiations, he announced Thursday.
McMahon, 77, retired over the summer following allegations of sexual misconduct that included non-disclosure agreement payments. Though McMahon used personal funds for the NDA payments, he failed to record those expenses, which totaled $19.6 million.
After McMahon stepped away, his daughter, Stephanie McMahon, and Nick Khan, a longtime agent at CAA, assumed the roles of co-CEO. In his announcement, Vince McMahon said he is asking to be reinstated as executive chairman of the board of the publicly traded company, along with chair seats for former WWE co-presidents Michelle Wilson and George Barrios.
The moves would require three existing members to vacate their board seats. The board previously rebuffed an attempt from McMahon to return to the company, but he retains the majority of the voting power.
"WWE is entering a critical juncture in its history with the upcoming media rights negotiations coinciding with increased industry-wide demand for quality content and live events and with more companies seeking to own the intellectual property on their platforms," McMahon said.
He added: "My return will allow WWE, as well as any transaction counterparties, to engage in these processes knowing they will have the support of the controlling shareholder."
WWE's rights deals with Fox and USA expire next year; negotiations are expected to begin later in 2023. WWE posted its first billion-dollar revenue year in 2022. McMahon bought the company from his father in 1982 and built the then-WWF into the preeminent wrestling company in the world.
When McMahon stepped down, his son-in-law, WWE Hall of Famer Paul "Triple H" Levesque, replaced him as the person in charge of the creative direction of the company's TV storylines.
"WWE has an exceptional management team in place," McMahon said, "and I do not intend for my return to have any impact on their roles, duties, or responsibilities."
Before McMahon delivered written consent of his plans to the board, he sent two letters in late December in which he expressed the urgency of his return, according to the press release.