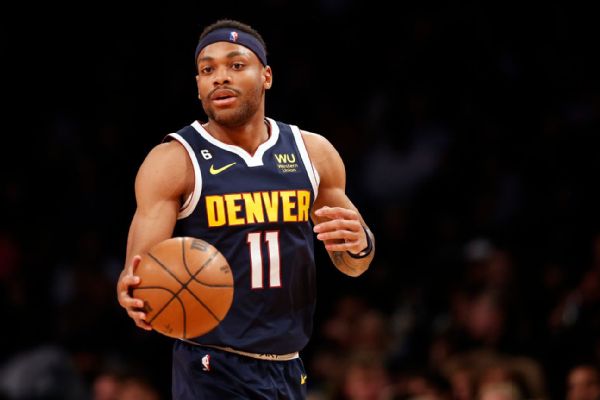 Free agent Bruce Brown has agreed on a two-year, $45 million deal with the Indiana Pacers, his agents Ty Sullivan and Steven Heumann of CAA Sports told ESPN's Adrian Wojnarowski and Malika Andrews on Friday.
Brown's contract contains a team option in Year 2, sources told ESPN's Zach Lowe.
Brown, 26, declined his $6.8 million player option with the Denver Nuggets earlier in the summer to become an unrestricted free agent.
Brown, who said "nobody wanted me" when he hit free agency last summer before agreeing to a deal with the Nuggets, had a far more robust market this offseason after playing a key role in helping Denver win its first championship in franchise history. He averaged 12 points, 4 rebounds, 1.9 assists and 1.1 steals off the bench in the postseason and closed some games for the Nuggets.
Brown has a unique blend of skills that proved invaluable in the playoffs as he guarded multiple positions, helped power the Nuggets' transition game and created shots at the rim as both a ball handler and cutter. He scored 21 points to propel Denver to a Game 4 win over the Miami Heat in the NBA Finals and had the putback layup in the final minutes of Game 5 to all but seal the win and the championship.
Because the Nuggets had not yet established early Bird rights on Brown, the most they could have offered him in free agency was $7.8 million for next season, according to ESPN's Bobby Marks.